Freight Operations Manager- EMECIS (geplaatst)
Als Freight Operations Manager bij Sandvik ben je verantwoordelijk voor de Supply Chain orgaisatie .

STRONG COMMUNICATOR & OPERATIONALLY FOCUSED?
WE LIKE THAT ABOUT YOU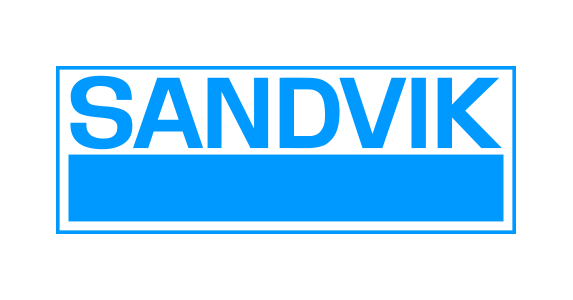 Sandvik is a high-tech, global engineering group offering advanced products and services that enhance customer productivity, profitability and safety. We have world - leading positions in selected areas - tools for metal cutting, equipment and tools for the mining and construction industries, stainless materials, special alloys, metallic and ceramic resistance materials as well as process systems. The Group has about 47,000 employees and representation in approximately 130 countries, with sales of around £7.3 billion.

At Sandvik, we offer you a world of opportunities. Our diverse businesses and global network enable you to explore your potential and thrive. While discussing the best solution for you today, we are already thinking ahead to the best solution for you tomorrow.

Parts and Services Logistics Operations are responsible for all logistics operations. This includes order management and warehouse and freight operations for Core Network. Parts and Services Logistics Operations focus on delivering efficiency and cost targets for Core Network, supported by Logistics transformation team (RFQ warehousing, vendor management, process design and audits). It also focuses on continuous improvement to ensure enhanced efficiencies and cost reductions.

Functie inhoud
This role is responsible for the management and continuous improvement of transportation services, cost and quality of freight operations (including Control Tower and freight leads) in the assigned region - EMECIS.
This role is also responsible for the development of sustainable and cost effective freight solutions within the region.
KEY RESPONSIBILITIES
General
Strong focus on safety is a must, in planning and implementing the regional business infrastructure in line with Sandvik Mining and Rock Technology's EHS policies, procedures and objective at all times.
Direct management responsibility
Lead Freight Operations Strategy in the region
Design and execution of regional/local freight solutions
Design, implementation or enhancement of freight infrastructure and solutions
Inbound and outbound freight process management;
Regional Vendor Management
Transportation cost effectiveness
Execution on network design principles
Responsible For Control Tower Operations
Invoice Control and Accrual reporting
· Cost, quality and delivery performance control
· Communication and information sharing
· Exceptions and deviation management
· Governance, administration and maintenance of relevant freight management steering documents, contracts and agreements.

RELATIONSHIPS AND AUTHORITY
Reports to: Regional Logistics Operations Manager
Liaises with: Parts and Service BLMs
Parts Service functions in Parts and Services
Regional Inventory managers
Regional Order managers
Warehouse Operations
Operations Performance functions
Trade Compliance
IT organisation
Functie eisen
Good working knowledge of International Trade and Freight Insurance processes
· Good working knowledge of Operational Freight processes (Booking, Invoice Validation)
· Experience in managing Logistics Service Providers
· Experience with a Transport Management System
· An understanding of the aftermarket parts business is a strong advantage.
· Prior exposure to Aurora, DI and Qlikview highly desired
· Proficient in Microsoft office
QUALIFICATION
· Tertiary qualification in Transportation, Freight or Supply Chain Management (MBA an advantage)
· Minimum of 8 years' experience in a Warehousing/Distribution/Supply Chain environment
· Minimum of 3 years' experience in a similar managerial position

Wat bieden wij jou
For more information please contact:



Attentix
Recruitment Logistiek
Henk Wijnbergen
06-29597183
info@attentix.nl
Solliciteren
For more information please contact

Attentix
Recruitment Logistiek
Henk Wijnbergen
06-29597183
info@attentix.nl