Manager HUB (GLS) M/F (geplaatst)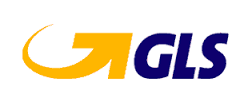 The manager HUB is a key role within GLS Netherlands. You end responsibility for the central sorting centre parcels in Utrecht with direct report to the Manager Network Parcels & Central Services.
Job description
You have end responsibility for the central sorting centre of GLS Netherlands and report and steer on financials, operational and staffing KPI's.
You assure quality and continuatie steer and improve where possible the operational processes.
You have budget responsibility and assure cost developments comming out of the approved budgets.
Span of control of 100 FTE's (flex and fixed)
You have responsibility for HR policies, managing a team of team leaders and transport planners.
You are responsible for keeping the facility up to date including the trailer park as well as the inventory equipment.
You have kwoledge of quality,Arbo and enviroment policies and make sure they are kept within the regulations.
You are part of the country Operational Management team and make sure that there is a good cooperation with the district- and depot managers regarding the central role of the depot.
Job requirements
Please contact us for more info.
We offer
A challenging key role within GLS Netherlands. Within this role there are great oppotunities together with GLS
to develop the organization further and to make a difference within the Logistics enviroment.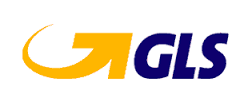 GLS - innovatief, succesvol en dynamisch - Groei samen met ons!
Grenzeloze betrouwbaarheid, maximale snelheid, gegarandeerde zekerheid. Gerealiseerd door 14.000 medewerkers die door heel Europa jaarlijks meer dan 400 miljoen pakketten vervoeren en op tijd bij uw klanten bezorgen. Dát is GLS!

Interested?
Please send your application to info@attentix.nl or download your CV via www.attentix.nl