* Warehouse Supervisor (NIEUW) Regio Tilburg

Als warehouse supervisor ben je een belangrijke schakel in het process.

As warehouse supervisor you will be working for an e commerce fashion related company.
For our client we are looking for Warehouse Supervisors for a new set up in Venlo Area
Responsible for supervising directed operations ensuring maximum productivity and work quality at the lowest possible cost. Partners with Operations manager in striving to continuously improve overall operations.



Functie inhoud
ESSENTIAL DUTIES & RESPONSIBILITIES:

Production Scheduling:
Provides guidance in the effective allocation of warehouse resources to meet daily, weekly and monthly objectives. Accurately accesses warehouse supply/equipment needs and report requirements to Supervisor
Warehousing
:
Inspects warehouse areas daily for problem areas. Works with Supervisor to improve stocking procedures, effective use of space, reduce costs and improve service. Establishes warehouse priorities based on current and planned workload demands. Ensures timely loading and unloading of merchandise into and out of the distribution centre as well as acting as direct labour for the facility and supporting efficient flow through the warehouse. Reports equipment/process problems as needed.
Staff Development:
Supports development of individual goals for Associates to develop job skills. Advises developmental/goal setting for associates. Provides regular feedback regarding overall job performance of associates.
Accuracy
:
Monitors all aspects of warehouse accuracy. Directly maintains departmental DC accuracy and inventory objectives. Partners with the Operations manager to identify and propose corrections to work methods which may create errors and/or inventory variances.
Personnel
:
Maintains open communications with all associates. Assists and monitors associates in anticipating labour requirements to assure adequate manpower is available to handle workload. Trains and coaches associates to perform all job functions within the department. Is responsible for ensuring individual performance is monitored and addressed as appropriate if below standard. Ensures that disciplinary action is fair and consistent. Exercises judgment while acting to resolve or coach in resolving personnel related issues as they arise.
Safety & Housekeeping:
Supports development for new associate safety indoctrination and the constant monitoring of the warehouse with regards to safety. Partners with Supervisor to develop safety strategies to reduce work injuries. Reports that all facility equipment is used and stored properly and that all equipment is properly maintained for safety. Ensures and directly supports general cleanliness of the facility as prescribed by the Supervisor.
Security:
Supports strategies to reduce internal loss through pilferage. Reports suspicious activities. Reports evidence of theft or loss immediately to the Operations Manager
Functie eisen
Knowledge skills and abilities:
Knowledge of data processing principles, PkMS and basic accounting.
Must be able to develop and use variable budgets
Strong interpersonal and human relation skills essential
Knowledge of distribution operating systems.
Strong leadership and motivational ability.
Strong written and oral communication skills.
Excellent problem solving and decision making skills.
Strong ability to manage multiple tasks with confidence.
Strong time management skills.
Minimum educational level:
Two to Five years of successful progressive supervision experience in distribution.
Competent in use of computer equipment and word processing, spreadsheet and database products.
Retail experience is a plus.
Minimum experience:
3-5 years of successful progressive supervision experience in distribution.
Competent in use of computer equipment and word processing, spreadsheet and database products.
Wat bieden wij jou
Nice opportunity in a growing organization with good personel growth perspective
Solliciteren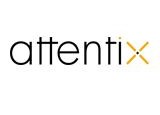 Please apply / send your CV to

Attentix
info @attentix.n
Fao Mr Henk Wijnbergen
06-29597183